About Dr. Ann Polya- an  author of four books
Dr. Ann Polya is a published author and trained psychotherapist and executive coach. Plus, she has over 20 years of experience as a corporate executive and government official.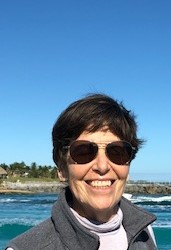 She, above all,  actively promotes the enhancement of Emotional Intelligence (E.Q.) through strategic practice and training. In addition to public speaking, she has written several books to help people get the most they can from life, while being attentive to others. As a result, she has published four self-improvement books: –  "Become Better", "Invincible Summer", "Mind over Matter" and "Brain Fitness". 
Her latest book, "Become Better" stems from her observations of the direct and indirect impacts of the Covid pandemic, and the book addresses ways to expand our Emotional Intelligence to re-establish control over our feelings and thoughts. With control and balance, we can cope with difficulties posed in these unknown situations.
As indicated in her Utube , this strategic use of our Emotional Intelligence is vital if we are to successfully handle the mega future changes. These challenges will upset our current way of doing things, and be dominated by quantum computers and Internet if Things (IoT), and climate change.
© Dr Ann J. Polya, 2022